Live Q&A Session with Ian Fennelly!
29.11.2022 Di, 20:00 - 21:00 Live-Online Kurs Ian Fennelly Urban Sketching 0 EUR
This is your chance to ask professional Urban Sketcher Ian Fennelly everything you've ever wanted to know about him and his work!
On the evening of the 29th of November, 2022 at 8pm German time (CET), Ian Fennelly will join us in a Zoom Session to answer all your questions!
"How did you become a professional artist?"
"Why Urban Sketching?"
"How to develop the perfect 'own' style?"
There are no limits to your creativity when it comes to asking questions.
You will have your chance to ask whatever you like in the Chat of the Zoom Session. Our host will gather everything that comes up and Ian will answer as many questions as possible.
How to take part? Joining this Q&A is free of any cost. In order to receive the Zoom Link that leads to the Q&A Session you have to book the course (the orange box that says "Book now!"), but you won't have to pay anything.
Please book until 29th of November, 2022, 7pm CET! If you book after this time, we cannot guarantee that the link will be sent on time.
The session will not be recorded.
If you have any questions or remarks, feel free to email us.
Technology required:
To participate in the Live Q&A you will need an internet connection and a computer. A webcam is not strictly necessary as the Q&A will be mainly via chat and Ian's Zoom Tile will be pinned large throughout the Q&A. Participation from a smartphone is also possible.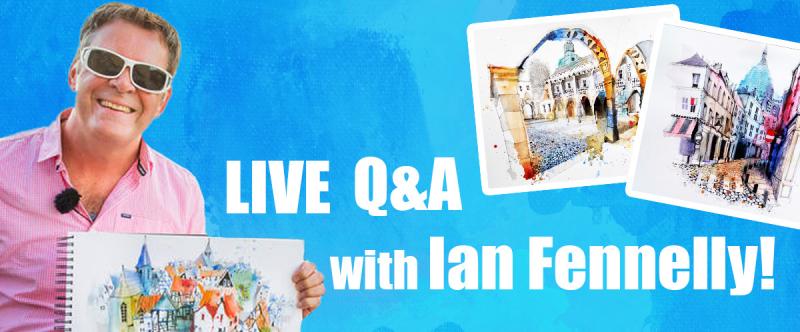 Ian Fennelly